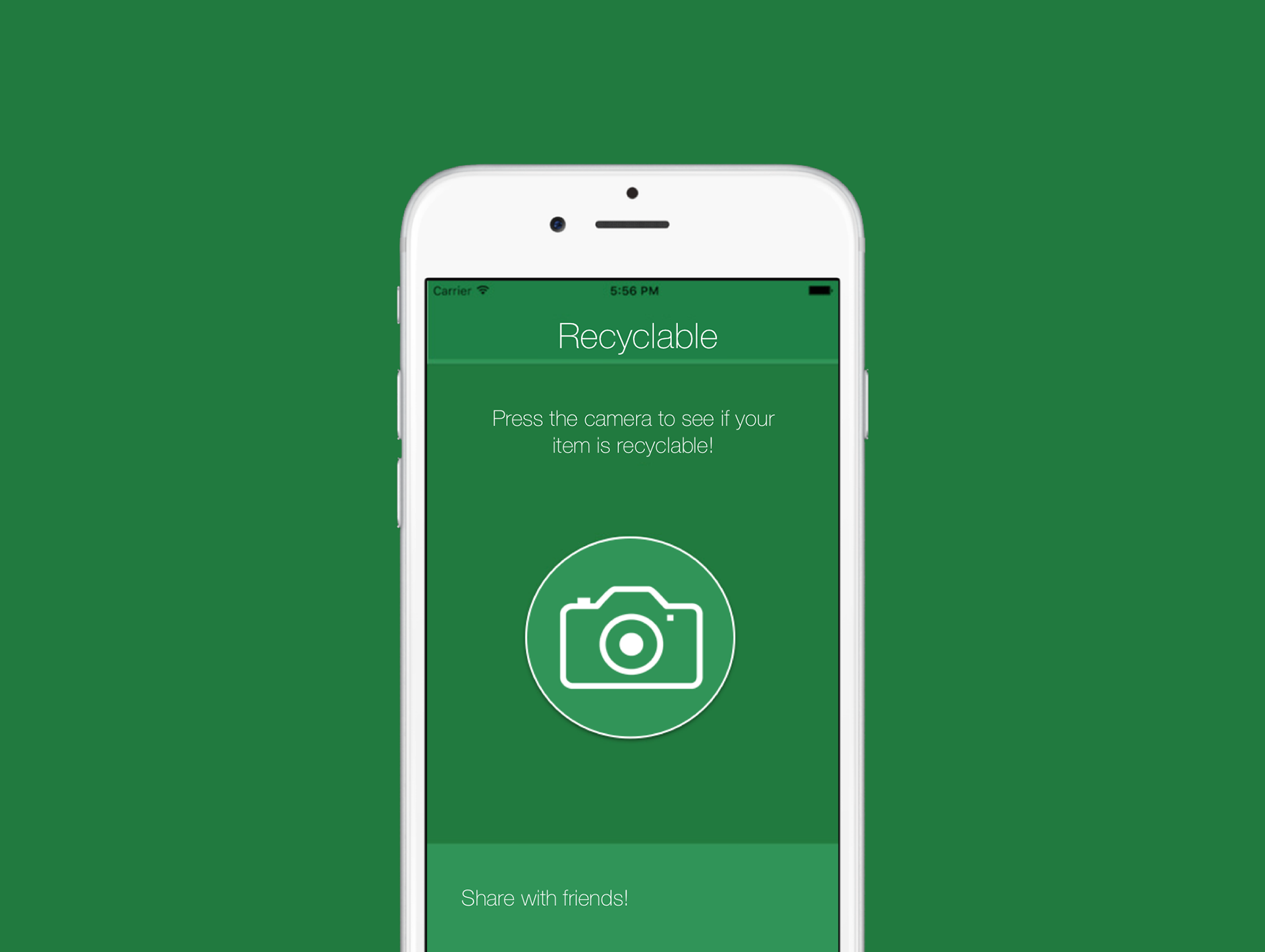 WHAT I MADE
Knowing whether or not an item is recyclable is not something that comes easy. I created Recyclable to simply and efficiently let people know what is and isn't recyclable. This app allows anyone to find out if their item is recyclable by simply taking a picture of it. With this application, there are no excuses not to recycle.
 I enjoy making applications that actually have some meaning, and personally, I struggled to know whether or not the item I was holding was recyclable! Instead of sitting around and just throwing my garbage into compost I decided to make an app that let's anyone know if their item is recyclable right away!
HOW IT WORKS
Using image recognition and creating a database of recyclable items, recyclable sends the image that the user takes to the image recognition API. It instantly sends the image back with tags of the objects that are in the image, then with the database that I created of recyclable items, the tags and items are compared, if they have an item in common then the image is recyclable.