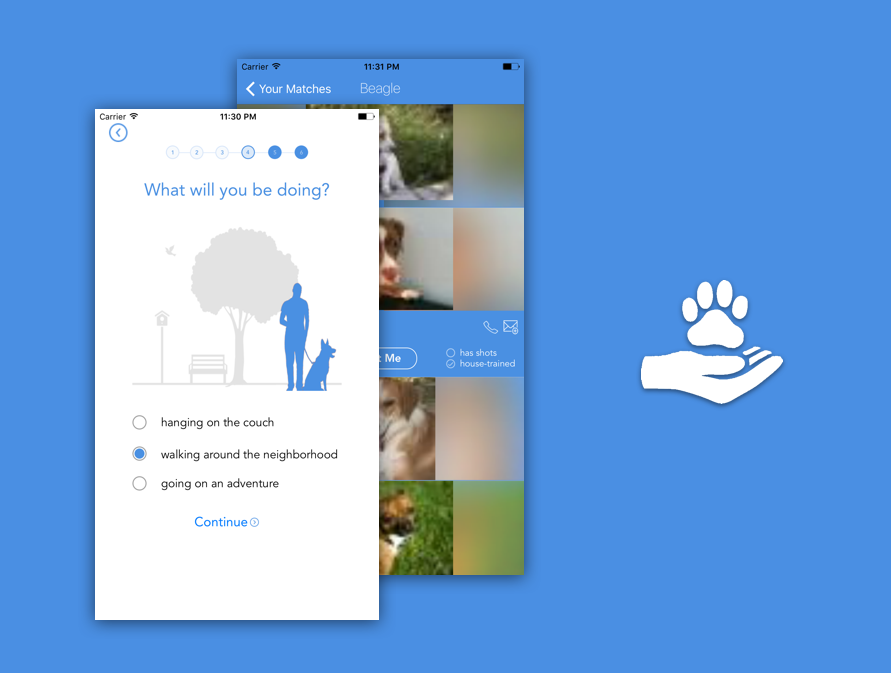 WHAT I MADE
3.9 Billion dogs every year enter shelters, most don't end up finding a home. Causing 670k dogs to get euthanized! Adopting a dog can help stop dogs from being euthanized, that is why I created Pupper.
With Pupper, adopting a dog is only a matter of minutes. By answering 6 curated questions about your lifestyle, Pupper presents you with specific breeds of dogs that are exactly what you are looking for. You can then see all the dogs in your area of that specific breed and can schedule a meeting with the shelter that has the exact dog you are looking for with ease!
HOW IT WORKS
Using a lifestyle matching algorthim and the Petfinder API,  Pupper is able to find the best breeds of dogs using a confidence scoring system. With the the Petfinder API we are able to get all the dog breeds and shelters at the location of the user.