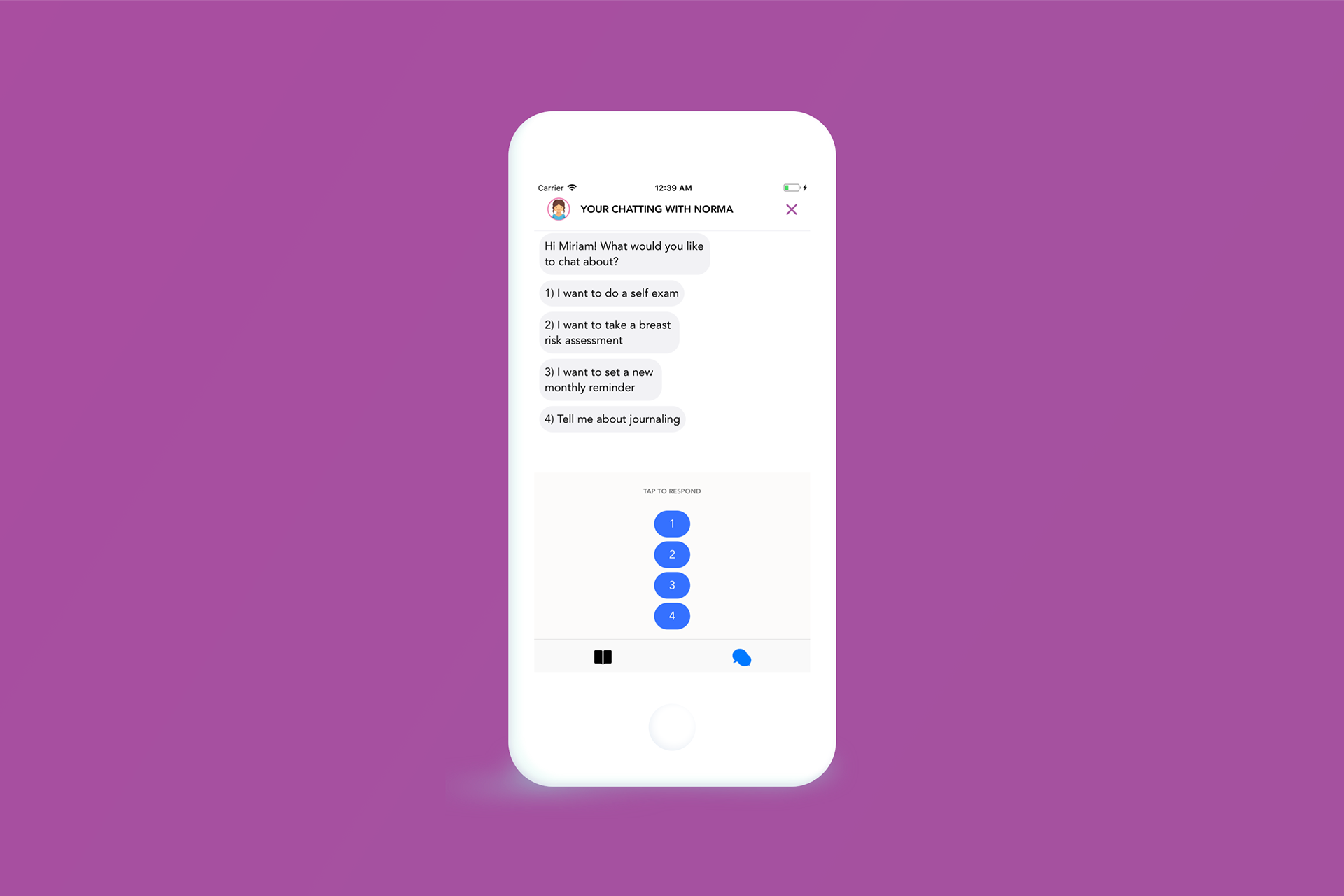 WHAT I MADE
Norma is an app and iOT device that empowers women to take charge of their breast health. With a built in AI chatbot and journaling capabilities, Norma teaches women how to know their normal and track their breast health by performing Breast Self Exams. With the rise of the femtech industry, combined with a shift towards a more proactive approach to healthcare in the U.S., we're confident the timing is right for Norma to become a big player in the breast health space.
HOW IT WORKS
Norma is programmed in Swift and used Firebase as a backend. For the chatbot functionality the UI was made in house and the AI functionality is being tested with the Houndify API and IBM Watson.

Awards and Recognitions
3rd place at Global Startup Weekend Event by Techstars and Google for Entrepeneuars.

1st Place at DU's Women's Entrepenuerrship Prize and 3rd in the IT Track Prize