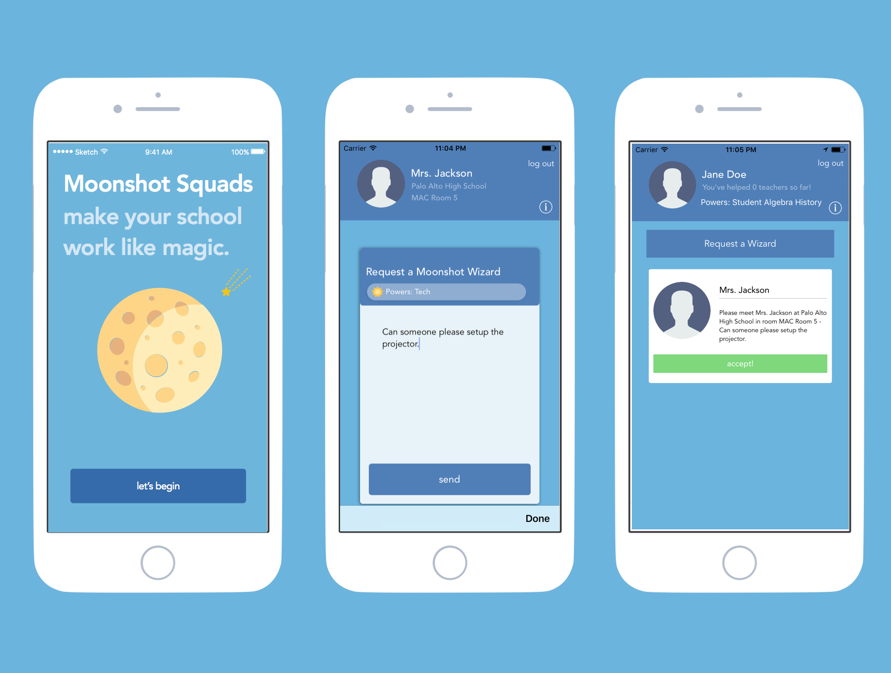 WHAT I MADE

Moonshot Squad is a technology that is both impactful and accessible to teachers and students alike. Giving control of learning to students. With moonshot squads, teachers can easily advance their skills in technology by learning from younger students who are masters in the field. On demand, fast, and engaging, moonshot wizards are here to help teachers learn tech.

In general, teachers and administrators are in control of the curriculum and learning. The idea is to develop student passion and that can only happen when students are allowed to explore and have some control of their learning. That is where creativity and excitement are born.
HOW IT WORKS
Moonshot squad uses Firebase as its backend to store the posts of the teachers and wizards. It is programmed in Swift and has topic based push notifications from Firebase.