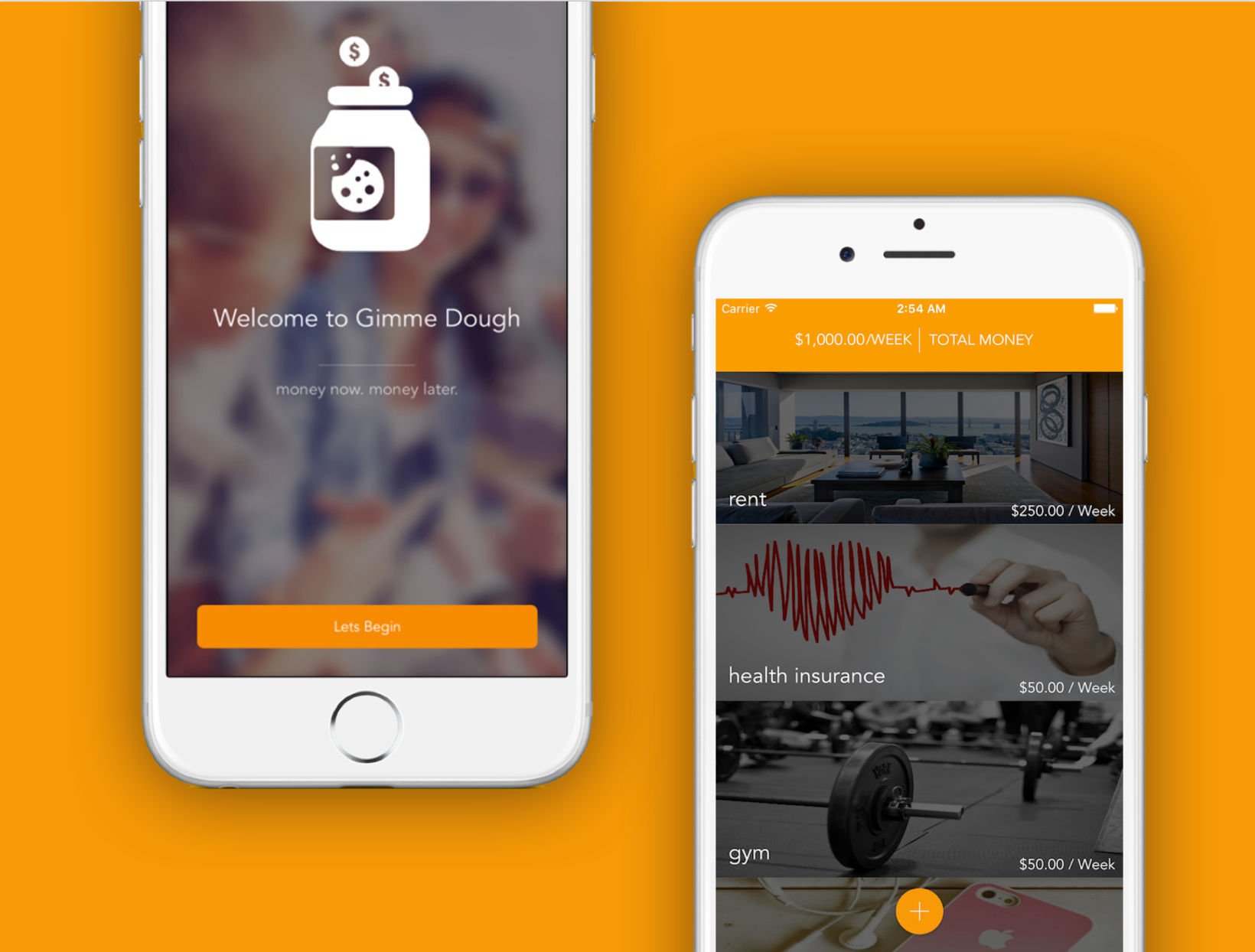 WHAT I MADE
Gimme Dough is an application that helps you manage your expenses simply and effectively. By inputting your monthly expenses and earnings, Gimme Dough figures out your daily spending and allows you to set money aside for the goals you have that are well over your budget. It uses an algorithm to calculate how much money to set aside per week in order to be able to reach your goal in the amount of time you set for it while still having enough money to pay for your expenses.

Why i made it
Managing and saving money has never been an easy task. I made Gimme Dough because I was moving to San Francisco I now need to start managing my own money. The problem was, I had no idea how to do that! So, I decided to create an app that not only helps me and other people manage money efficiently and effectively, but that also allows me be able to save money up for the goals I had, or expensive dinners I wanted to go to while still being able to pay off my expenses.
HOW IT WORKS
Gimme Dough is an information based application so it uses Core Data and the Realm framework to store the users expenses and information. It is an iOS Application that is written in Swift.  It also uses Sketch to design the User Interface.