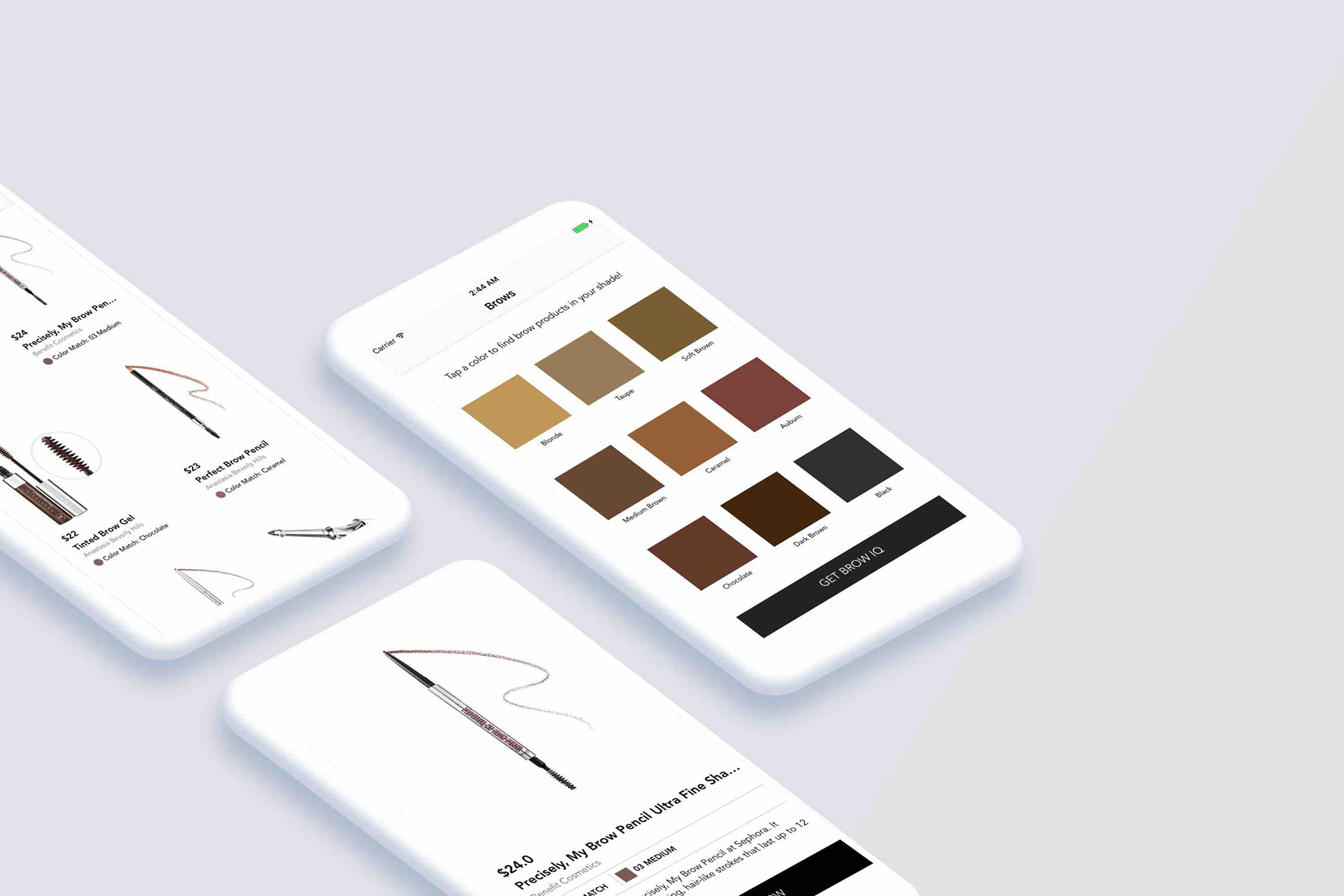 WHAT I MADE
Ever wonder what shade of a makeup product is right for you? 
Brows makes makeup shopping personal. Brows not only figures out what shade of eyebrow you have, but it also matches it to the best beauty products available. With Brows's Color Match feature, it finds the best shade of each beauty product to match your tone instantly. So you can shop for makeup that is perfect for you, and never have to worry about buying the wrong shade ever again. 

All you have to do is simply take a picture of your face and brows does the rest. 
Brows - making makeup shopping personal.
HOW IT WORKS
Brows uses image recognition to find the correct shade of each users eyebrow alone. It then uses custom color algorithms to find the average color of each beauty product from its image, as well as comparing the different colors of each product to the users specific shade.