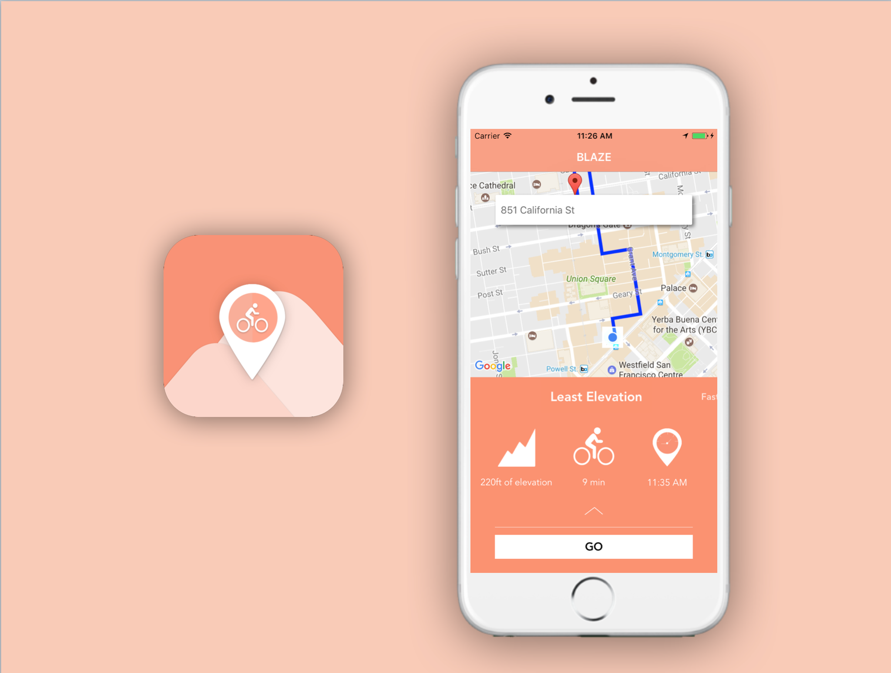 WHAT I MADE
Living in a city like San Francisco, biking can be a tiring activity. So many hills that make getting to work everyday a sweaty mess. That is why I created Blaze. With blaze the user is given the option to avoid the hills in ANY city. By simply putting in the destination, the user is prompted with the fastest AND least elevated way to get to point B. Sometimes, biking the extra 2 minutes can save the user from biking up major hills. 
I created blaze because many people choose not to bike because they don't to deal with hills, Blaze helps decrease carbon footprint and increase the amount of bikers and the ease of biking.
HOW IT WORKS
Blaze uses Google Maps API to get the elevation data of the top 10 fastest routes to get to the users location. With a custom algorithm that I created, Blaze is able to calculate the least elevated and fastest routes. Blaze also uses the Google Maps API to present to user with directions to their destination.